It may be slow and staggered, but businesses shuttered or downsized for months in the fight against COVID-19 have begun the long task of reopening. This has many owners and managers peeking out from their semi-lockdown and asking what exactly their post-pandemic businesses will look like, and just how the heck they can pull this off.
Read on for 3 Tech Tips for Reopening the Workplace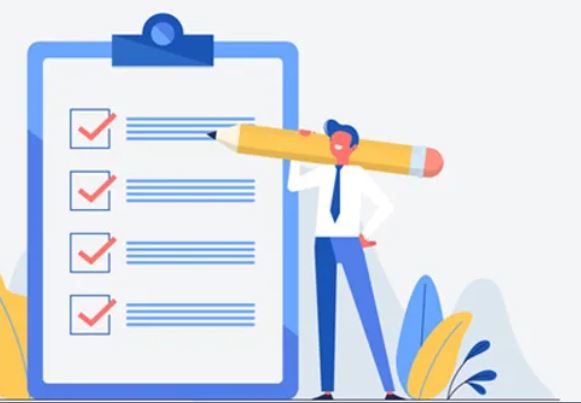 This will definitely not be business as usual. Those that reopen will operate under a new normal, continuing to maintain some policies and processes after the pandemic is under control for both safety and competitive advantage. For example, Shopify recently announced it will indefinitely operate with a work from home model; Google expects most employees to work from home until 2021 and is providing funds to better equip them. While some industries have continued to operate using remote access technologies during the state of emergency, too many have also introduced risks as they cut corners to enable employees to work from home. That corner-cutting will need to stop as they return to "normal" operations.
Much is uncertain. Returning businesses may face serious staffing shortages and slow customer return, all while needing to prioritize personal safety through hygiene, social distancing and strict sanitization protocols. Not every employee let go during the lockdown will return. Some may not be ready. A few may have found other work they prefer or now be looking for a change.
Similarly, not every customer will want to have the first haircut, dinner out or espresso macchiato served up after reopening. Many fear the virus's dreaded "second wave". Of course, there's going to be pent up consumer demand, but it could take many months for it to climb back to pre-pandemic levels.
You're probably tired of hearing the phrase "unprecedented times", but these are and as such a lot of what comes next is uncertain. We do know, however, ways you can use technology to put your best foot forward when stepping into post-pandemic operations:
Prepare for the era of ZeroDR – Most businesses that weathered COVID-19 particularly well had solid disaster recovery and business continuity plans. These were traditional DR plans, massive documents filled with protocols for every eventuality, and systems incorporating cloud, tape or offline storage for backup and redundancy. But COVID-19 wasn't that kind of disaster.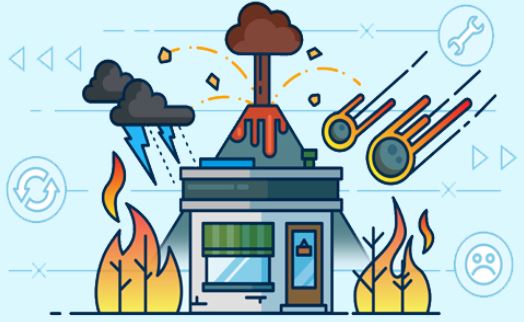 It taught us that being ready for the next big disruptive event will require a new approach, one we've dubbed ZeroDR. More than the usual boy scout creed of "be prepared," the idea of ZeroDR means operating as if in an almost continual state of disaster — without the panic and stress, of course.
The remote access, backup and recovery, telework and cloud capabilities required to operate during a crisis are instead integrated into the "new" business as usual. That way there's nearly no ramp up needed during a disruption. Best of all, where traditional DR is costly and time-consuming, operating in a state of ZeroDR brings added flexibility and productivity gains.
One source to monitor them all – During the pandemic, many businesses embraced working from home. That's not going to go away. We've now seen firsthand that many of the promises of teleworking are true: similar productivity, reduced office footprint and cost, greener operations. We've also learned that geography isn't as important, which means some businesses can hire top talent from anywhere. (And, for employees, live anywhere.)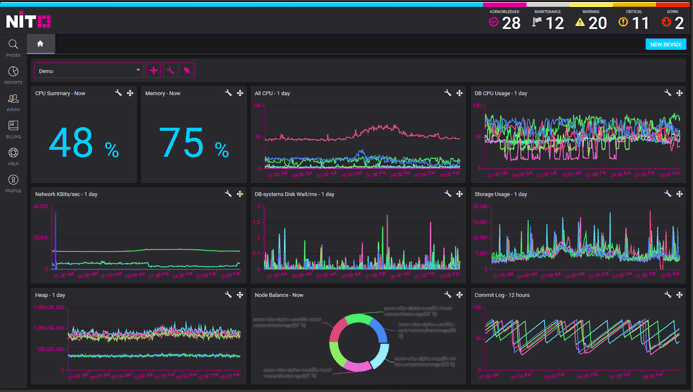 Moving forward, however, this will need to stop being treated like a band-aid to get us through temporary pains. IT must have greater visibility across the now extended and more complex network — in the back office, wiring closet, the cloud, and employees' homes. IP traffic, bandwidth, data loss, equipment status, virtual machine use, you name it, IT needs to know it all to guarantee uptime and service availability. To do this well, this ever-growing network can't be monitored using the multitude of traditional tools. IT will need a single, clear dashboard that provides enhanced visualization and can monitor multiple infrastructure elements at a reasonable cost. That way they can find, assess and address issues — no matter where they are — before they become serious problems. (To learn more about our monitoring offering, please visit www.nito.net )
Set the standards for business – Companies concerned with the quality of work they are doing will need to become more serious about how they incorporate teleworking. They will need to have corporate-grade technology in place and professionally configured — from peripherals needed, to network devices ensuring quality connectivity, to each laptop on which work is being done. Even relatively small considerations like an employee's keyboard, mouse, headset and (company) phone must be maintained to rigorous standards.
Of course, bigger issues such as security are more crucial during this post-pandemic ramp up. Firewalls in the home office — which many have been turning a blind eye to — will be a necessity. Employee corporate devices will need to be locked down, pardon the term, and not treated like personal toys. For that matter, employees will need to stop using personal devices as corporate tools. Policies that haven't been created or updated should be revisited to ensure sensitive and private data is kept protected.
In the past months, we saw that some IT systems were too fragile to handle what the crisis threw at them. In the months ahead, businesses will need to become more robust and secure to handle the uncertainties of a distributed "new normal". Those that do will be able to call it a comeback.
If you would like to learn more about how Appsonnet's secure IT solutions can help with your post-pandemic comeback, contact us at 416-362-8867.